Wasp and Wasps Nest Removal, Colchester, CO1, Essex
If you live in Brentwood or your place of business is based in Colchester, CO1, Essex and you have a problem with wasps, then TJB Environmental Services can help you.
Wasps are Dangerous
Don't try and remove the wasps or their nest unless you know exactly what you are doing. If a nest is in a confined area and you disturb it, the wasps can become angry and sting you en masse. It's best to leave them alone and let us deal with it.
In most cases, we can be with you on the same day, as we cover the immediate area around our Chelmsford base. If you are based further afield then why not call us to see if we can help.
Call us as soon as you see the wasps nest or if you see the wasps flying in and out of a hole. The nest may be in a tree or bush, in a loft space or barn. The hole may be under the soffit of your roof, between two structures or in a gap in masonry. If you see wasps repeatedly flying in and out of a hole then it's likely that you have a wasps nest.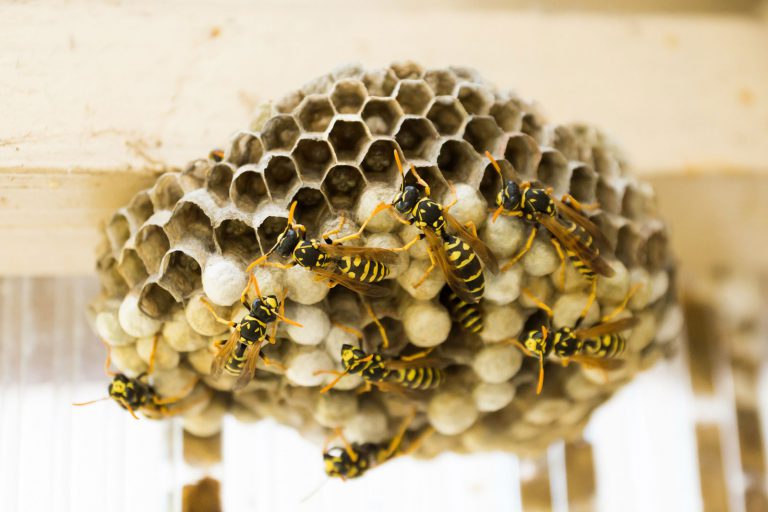 Call Our Mobile on 07490 718 518
Call Our Landline on 01268 562 229
Why Choose Us?
We are fully trained and equipped with all the necessary safety equipment to carry out a safe solution to your Brentwood wasp nest problem. We also have full public liability insurance.
TJB Environmental pest control company based in Chelmsford in Essex, covering Chelmsford, Witham, Harlow, Stock, Billericay, Brentwood, Canvey Island, Colchester, Wickford, Rayleigh, Upminster, Essex and surrounding areas for all wasp and wasps nest control services.
Why not give us a call today on 07490 718 518 / 01268 562 229 to see if we can help.
We are registered with the Bee Keepers Association. We also treat bees and bees nests if required and follow all legislation regarding the treatment of bees.