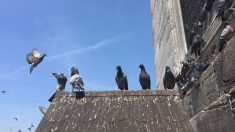 At TJB environmental services we provide a discreet, friendly and professional service with rapid response at very affordable prices for all types of commercial Pest Control solutions across all sectors.
Our services range from one off treatments to regular contracted pest control management. We deal with any and all pest problems internal and external, working to suit any business or commercial requirements you have.
Our vehicles are not sign written, which offers our commercial customers peace of mind and discretion.
Our technicians are fully trained in all aspects of pest control management and certified by the British Pest Control Association (BPCA).
We provide thorough and detailed reports to present you with the information and advice you need when dealing with any pest problem at your property.
Our proofing and sealing services will keep your business safe and free from further infestation, damage, loss of business and prevent the spread of a disease which could lead to possible legal action against you and your business.